What can HENO do for you?
Focus more on your patients.
Easy to use, customizable records that are clear and concise for each patient record. Easy to input information for your clinicians, allowing them to spend more time with the patient.
No longer miss authorizations, over- or under-bill your services, struggle with input error into your claims, miss medicare G-codes or PQRS codes, miss modified, and much more. This is a huge cost savings to your practice!
All billing is generated through HENO, with all remittances returning in a de-coded style to make the claims process error-proof for your staff.
I, for the first time in my PT career, saw a good EMR that also has all the practice management aspects to streamline my practice. How could I not want to jump on that ASAP?!
Chris Taylor PT, Owner of Physio in Asheville, NC
[fa icon="quote-right"]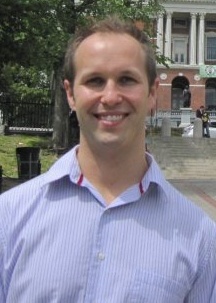 This software is cloud-based using Oracle enterprise software. Access anywhere, from your phone, tablet, and computer. Ideal for marketing management when you staff is on the road.
Automated reports and dashboards
Lightning fast productivity reports that allow the practice owner to have a snapshot of each clinic, or the practice as a whole for the day, week, month. Schedule custom email reports for your marketer, authorization specialist, receptionist, practice manager, and more. Track clinician statistics to monitor compliance with their patients. And so much more I can't even begin to tell you!
HENO – the name states it all. Everything an office manager could need to manage an office right at their fingertips. I manage 2 Out-Patient PT Clinics. This software not only has EMR which allows my PTs to complete an eval in less than 5 minutes, the daily charting process only takes 2-3 minutes per a patient. There is also a billing piece that will allow anyone who has no billing experience to jump in and send and receive electronic claims, post payments and send statements (if needed, but we don't do that as we collect at the time of service). The Automated reports are also amazing! They are emailed to me at the end of each business day and they show me: How many patients attended/cancelled/no show. How much money did we bring in that day? How many hours did each employee work vs their treatment averages for the day? If you are on the hunt for a new ALL IN ONE SYSTEM, you need to make the switch, as you will not be disappointed.
Justin Reau Practice Manager, Hohman Rehab in Central FL
[fa icon="quote-right"]