Analyze and Apply KPIs to Expand Your Practice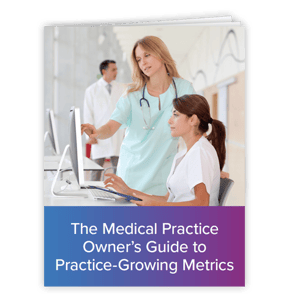 Optimizing your practice's growth rate is a concern for many practice owners. Knowing where to start making changes may be easier once you have a better understanding of what areas to target and where detractors are occurring. Running and marketing a successful physical therapy practice is more than a full-time job. It requires skill, patience, and that rarest of commodities, time.
And with time so scarce, it can be difficult to determine the best ways to grow your PT practice. At HENO, we think the best way to do it is with data. Tracking traditional business and medical practice metrics can help you pinpoint areas in need of improvement, weed out ineffective marketing campaigns, and focus on what you need to do to reach your goals.
We've put together this guide to help you navigate your practices expansion using your current metrics. By the time you've finished reading, you'll understand the basics of tracking, analyzing, and using practice-growing metrics to turn your physical therapy practice into a financial success.
Fill out the form to download your personal copy!