Practical Solutions for Expanding Your Practice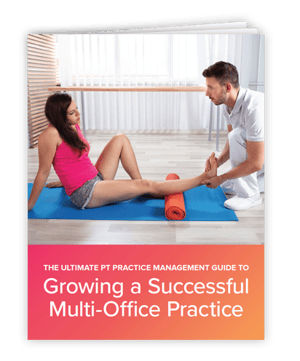 Managing multiple physical therapy practices can be a challenge. If you're the one running the show, you probably wear many hats in the course of a day. By turns, you could be a healthcare provider, a business owner, a human resources manager, and the head of marketing all at once.
It's a lot to handle – and each one of your responsibilities will be multiplied by the number of practices you manage. We know what that's like because we experienced the difficulty of juggling spreadsheets and multiple software solutions to run our own practices.
We've put together this ultimate guide to break down how to best optimize your practice management processes for growth. By the time you finish reading you'll know everything from how to avoid common financial management mistakes, to improving your practice in both the front end and back end.
Fill out the form to download your personal copy!