Enhance Your Patient Experience with an Online Portal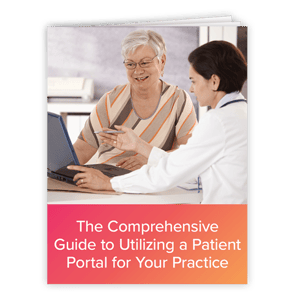 For providers like you, there's nothing more important than the patient experience. You want your patients to feel welcome and comfortable in your practice. One way to improve the patient experience is to choose software that includes a patient portal.

Patient portals offer the opportunity for you to streamline many aspects of practice management, including scheduling and patient registration. They can also help you to attract new patients and simplify certain aspects of HIPAA compliance.

In this guide, you'll learn everything you need to know about integrating a patient portal into your practice and how to best utilize one to improve your operations.
Fill out the form to download your personal copy!